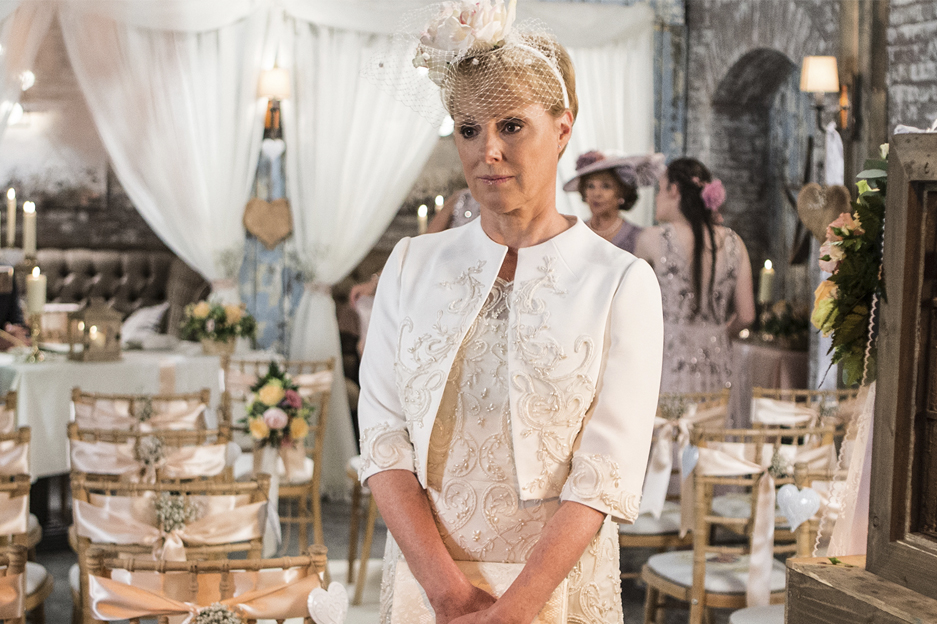 …if Sally and Tim will tie the knot?
Right, Tim Metcalfe. You listen to us and you listen good. Sally Webster is a gem of a woman. Yes, she may have accidentally locked lips with her ex, Kevin, but she's really sorry about that. And, yes, she's a bit of a gossip. Okay, a dreadful gossip. And we can see she's basically modelled […]
Click here to read the rest…
…Max's EastEnders exit!
There are lots of things we've got to say about last night's explosive EastEnders, but we've whittled it down to just five… 1. Max working out who really killed Lucy! So, it didn't take Max long to work out why Jane's been so hell-bent on helping him avoid prison. But we didn't predict that no […]
Click here to read the rest…
…ROBERT SUGDEN'S SHOOTER REVEAL!
The mystery of who shot Emmerdale's Robert Sugden is set to be solved in an explosive one-hour episode, and we can't wait to discover the truth! For the first time in the show's history, and to mark its 43rd birthday, Emmerdale will break from its usual way of storytelling with a special flashback episode at the end […]
Click here to read the rest…
…Max's dramatic escape!
OMG, what just happened?! First the jury found Max guilty of Lucy's murder – despite Jane's best efforts to get him off – and then the convicted killer leapfrogged out of the witness box and did a runner! What's going to happen now?! As the foreman of the jury – yes, the one Phil had […]
Click here to read the rest…
…Why is EastEnders' Roxy with Dean?
Why is Roxy so desperate to be with Dean? He's horrible to her and he clearly doesn't trust her, but she's still determined to stay with him. The only thing we can conclude is that she wants to rebel against Ronnie, but after tonight's incident with Dean burning Roxy with the hair straighteners, we're not […]
Click here to read the rest…
…ROBERT SUGDEN GETTING SHOT!
Evil Robert Sugden's luck is about to run out in tonight's Emmerdale when he's shot and left for dead by a mystery assailant. We caught up with Ryan Hawley, who plays the sly Sugden, to talk the lead up to the dramatic shooting (Oh, and we also asked him about Robron!). Here's what he had […]
Click here to read the rest…
… Jane's big confession!
We all knew that Jane had something pretty epic up her sleeve to save Max from prison… but who would have thought that she was going to tell the court she's been shacking up with the prime suspect! Along with Lauren, we were lead to believe that Jane was about to lie to the court […]
Click here to read the rest…
…CORRIE'S BRILLIANT LIVE EPISODE!
Last night Corrie went live for a whole hour, and it was uh-maz-ing! In fact we could go on for days about how flawless it was, but instead thought we'd pick our five best bits from the episode. Kylie the killer We knew Callum was going to die, but we weren't expecting Kylie to […]
Click here to read the rest…
…CORRIE GOING LIVE
Corrie's much anticipated live episode is only hours away and we can barely breath with excitement. We caught up with the cast who will be taking centre stage in tonight's episode to talk all things live… Sean Ward (Callum) I'm feeling really nervous about the live – if I could swear, I would! I […]
Click here to read the rest…
…Reenie and Nana's shocking decision!
OMG we're not sure what to think after that amazing first-look episode of Hollyoaks! It was one shocking revelation after another – and what a dramatic ending! When Reenie picked up the pillow, intending to smother Derek as he slept, we couldn't quite believe what we were seeing. We know Reenie's a rubbish mum and […]
Click here to read the rest…