…EastEnders' live week!
Ooh, we've just got some very exciting news hot off the EastEnders press! To celebrate the soap's 30th anniversary next February, the cast and crew are preparing to go live once again! Not only will there be a whole half-hour episode streamed live across the nation, there will be a series of live elements in all the episodes […]
Click here to read the rest…
…the shocking speeches at Phil and Sharon's wedding!
So, Phil and Sharon have finally tied the knot. They know everything about each other – the stolen money, the plot to jilt her at the altar – and now they're even. Except Phil didn't mention the teeny-tiny fact that he's been sleeping with Shirley. And that annoyed Shirley a lot! In fact, it annoyed […]
Click here to read the rest…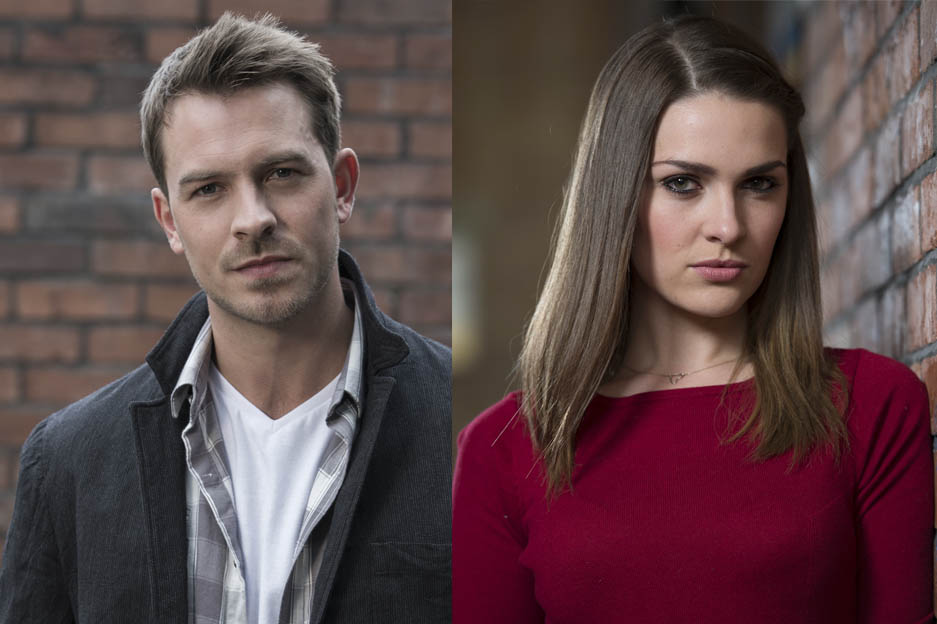 …Hollyoaks' Darren's massive mistake with Sienna!
Darren Osborne, you are an idiot – in a shock move, he's got revenge on Nancy by sleeping with Sienna! After the Rick revelation in court, Nance desperately tried to apologise to Darren for her dalliances with Mr Spencer, but he wasn't having any of it. And then she turned the tables and told him […]
Click here to read the rest…
…EastEnders' wedding week!
Trust us – tonight's EastEnders isn't one you want to miss! First Ian's back in the Square to talk Sharon out of becoming Mrs Mitchell, and then there's a shock for Phil when Shirley turns up at the register office instead of the blushing bride. But we're more concerned about what Shirley's done with that […]
Click here to read the rest…
…The shocking start of Finn's trial in Hollyoaks!
Finn O'Connor went on trial for raping John Paul and attempting to rape Nancy in tonight's first-look Hollyoaks – but after the first day in court, whose way is it going to go? Tensions were running high as John Paul struggled with the idea of giving evidence, and Nancy was let down by a drunk, […]
Click here to read the rest…
…Ronnie coming back to ruin Phil and Sharon's wedding!
We're still reeling from the excitement of seeing Peggy Mitchell back on our screens in last night's amazing episode of EastEnders! But the thrills don't end there. Tonight's episode kicks off Phil and Sharon's wedding week and, trust us, this is one fortnight of 'Enders you do not want to miss. Tonight's episode promises to be a […]
Click here to read the rest…
…Robbie's shock death in Emmerdale!
Robbie's been shot with a flare gun! He's almost certainly dead – and Declan might be too. We hope Charity's feeling thoroughly ashamed of herself. It's been a week of high drama in the Dales, with Dec trying to kill his wife at their country retreat. After several failed attempts, a very nasty whack on […]
Click here to read the rest…
…Paige's dress disaster!
Oh no! Just as we thought Paige and Brennan were going to FINALLY make a go of their romance, their first date ended in disaster when Paige unwittingly wore dead Kate's dress. Now, we know that all of Kate's clothes were donated to charity… but what are the flipping chances of Paige picking that EXACT […]
Click here to read the rest…
…EastEnders' Jay burying Lucy's purse and phone!
Whoa, hang on a minute! What the blinking flip just happened? In an episode full of unexpected twists (Dean being nice to his mum! And offering to help Tosh get pregnant! What's all that about!?), this was the biggest of all – Jay was the one who buried Lucy's purse and phone, and Ben knows […]
Click here to read the rest…
…Sienna vs Patrick!
War has broken out in Hollyoaks between Sienna and Patrick. He's hell-bent on controlling her every move, and she's out for revenge! But who will win this toxic battle? Sienna and her demented dad surely must be one of the most messed-up father/daughter combos we've ever had in Soapland. We'd probably be here all blinking […]
Click here to read the rest…