…The Lomax funeral in Hollyoaks
It was a poignant and emotional first-look Hollyoaks tonight on E4 as the Lomax clan said goodbye to their parents – but then it had a shock twist. It was a sad start when the family discovered Cameron had destroyed the funeral flowers in a fit of rage, but the service had to go ahead. As […]
Click here to read the rest…
…EastEnders: What's happened to Max?
We've always had a soft spot for Max Branning. Even when he was cheating on wife Tanya with Stacey – his own son's girlfriend – we couldn't help but like him. We liked his charm and his charisma. And then he went and slept with Lucy Beale. And somehow that was a bit icky. She […]
Click here to read the rest…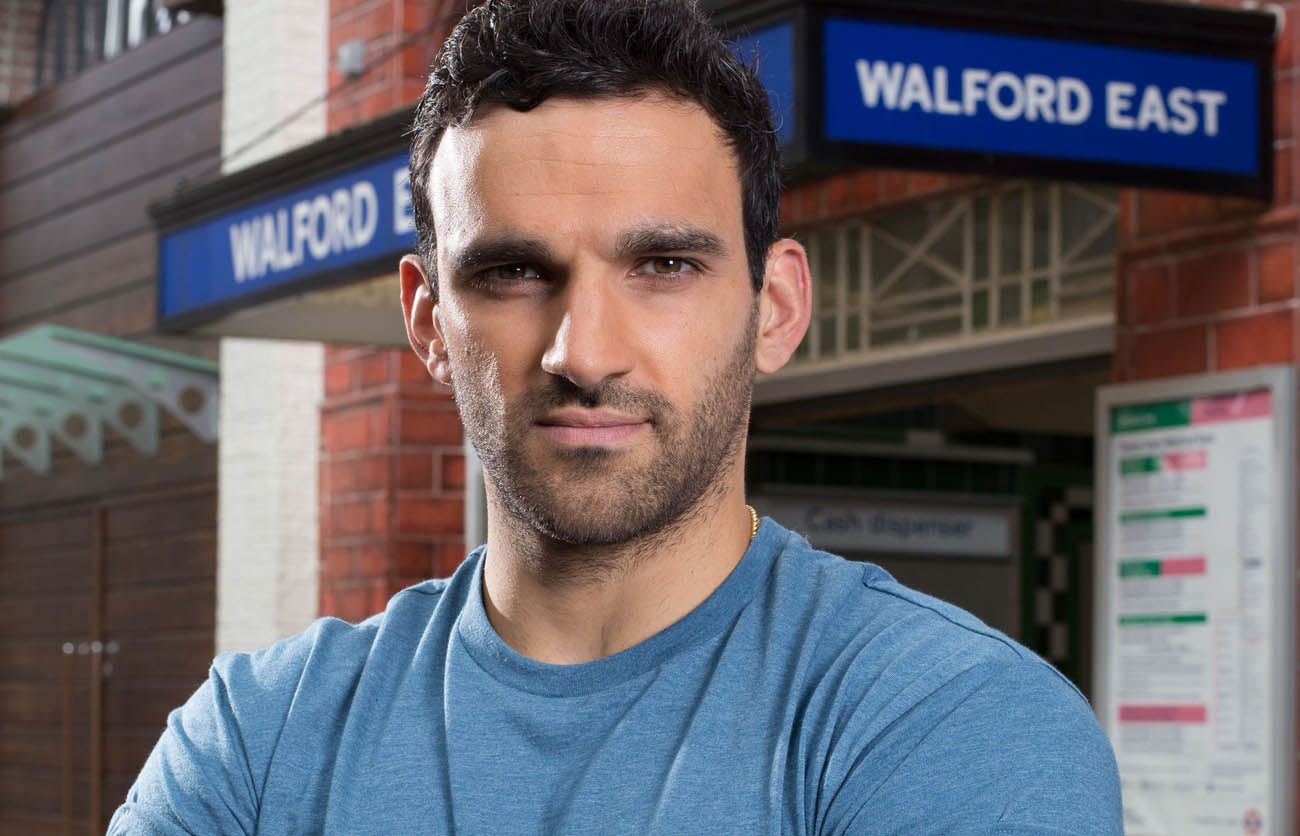 …EastEnders' new signing!
There's a new ladies' man with a glint in his eye heading for Walford – and he's going to cause a big stir! Khoroush Kazemi, aka Kush, will be a big-hearted fellow who starts working on Bridge Street Market, but soon rubs Kat up the wrong way by going into direct competition with her stall. […]
Click here to read the rest…
…The Neighbours car crash!
Paige's real identity has been found out, but after that dramatic car accident, will Kathy live to expose her long-lost granddaughter? Determined to get to the bottom of Paige's mysterious behaviour, Kathy's been investigating – asking around and even going through Paige's handbag. Yet although she knew something wasn't right, we can't quite figure out why […]
Click here to read the rest…
…Soap lies!
Not a day goes by that there isn't a soap character lying through their teeth, or keeping a big secret – so here's a round-up of the best and most mind-boggling lies in soap right now! EastEnders: Jay and his beanie hat So now we know that Jay saw Lucy on the bus the night she […]
Click here to read the rest…
…Emmerdale's Adam Barton going bad!
We caught up with Adam Thomas (Adam) to chat about his part in tonight's explosive Emmerdale and ask him what it's like working with best mate Danny Miller again… Did you have fun filming this storyline? I really enjoyed myself. It's nice to have a little storyline to get your teeth into. Working with these guys has […]
Click here to read the rest…
…Aaron's dramatic return in Emmerdale!
Hurrah, Aaron's back in Emmerdale! Danny Miller reveals why he shares our excitement at his character's return. Why has Aaron come back to the Dales? I think his initial plan is to come in, sew up the problem with Adam and leave. But I don't think Aaron thinks it through entirely, about what's going to […]
Click here to read the rest…
…Emmerdale: Donna's shocking death!
OMG – Donna's gone and we're still shaking from all the tension of tonight's episode. Luckily, we got to have a chat with Verity Rushworth, who played the tragic mum, before she headed off to pastures new. Here's what she had to say about her final scenes… Hi, Verity! Donna's death was very dramatic. How […]
Click here to read the rest…
…Ste and Sinead in Hollyoaks!
OMG! We're still reeling in shock from last night's first-look Hollyoaks. Seriously, Ste and Sinead, what were you thinking? Let's start by pointing out the obvious… Isn't Ste meant to be gay? What about poor John Paul? He's been to hell and back, and we know Ste's not in a good place either, but JP […]
Click here to read the rest…
…EastEnders: Lucy's last moments
Ooh, has everyone seen the CCTV footage of Lucy Beale's last ever bus journey that was shown in EastEnders last night? We've been watching it over and over, and we're not sure we can see anything suspicious or anything that gives us a clue to who murdered the poor girl. Or have we missed something? […]
Click here to read the rest…