…Megan's revenge on Jai!
We're not big fans of Jai Sharma here at All About Soap. He's a liar and a cheat, he's selfish, and he's been really horrible to Rachel (yes, we know Rachel's no angel, but he has been pretty awful to her) and just about everyone in the village. So we're thrilled that Megan finally knows […]
Click here to read the rest…
…Neighbours' new Brennan brother!
We've been waiting for weeks in the All About Soap office, and as of today Aaron Brennan is finally on our screens. Hurrah! And he certainly arrived with a bang, didn't he? There's something for everyone when it comes to the buff Brennan brothers. If you like a clean-cut guy who is going to treat […]
Click here to read the rest…
…Charity's baby-daddy!
OMG! The father of Charity's baby has been revealed – and it's Ross Barton! Ross blinking Barton! Are you surprised? Did you guess? With little Moses about to have an emergency op, Debs talked her miserable mum into getting in touch with the baby's dad. While Charity phoned, Cain, Megan and Jai all got calls […]
Click here to read the rest…
…EastEnders' Kathy new return pics!
We are really, really, really excited about Kathy coming back to EastEnders! And the show's bosses keep spoiling us with lots of teaser pictures of her first scenes alongside Paul Nicholas as her husband, Gavin Sullivan. In our latest issue – out today – we ask all the questions we want answers to, and try to […]
Click here to read the rest…
… EastEnders' Shabnam is pregnant!
Wow, what are the chances – EastEnders Shabnam is pregnant! Having only ever slept with Dean once and Kush once, fertile Shabs is pregnant for the second time. But what's she gonna do? After suffering a horrific race attack, a battered and bruised Shabnam was in hospital being treated after her little girl, Jade, found […]
Click here to read the rest…
…AN EXPLOSIVE NIGHT FOR EMMERDALE'S ROBRON!
Tonight's double dose of Emmerdale was off the scale – a wedding, a punch-up, a courtroom confession, and the bombshell of all bombshells! Let's take a moment to reflect on what just happened… Adam and Victoria got hitched. In your face, Robert! Yes, the lovebirds finally said 'I do', before Vic had to head to […]
Click here to read the rest…
…Stacey and Kush (again!)
Oh, for goodness sake, we're not sure how much more of Kush's messing about we can take! With so much chemistry between him and Stacey that even Nancy's realised something's going on, why won't he just admit his true feelings and end things with Shabnam? We don't hate Shabs and Kush together, but they don't […]
Click here to read the rest…
…more Soapland mistakes!
Clearly all our advice from yesterday fell on deaf ears because after Fling Thursday, tonight we had Frisky Friday – with even more couples getting it on when they probably (or definitely!) shouldn't. In Corrie, poor Alya's been all over the place after her dad's death and Sharif's asthma attack, and was desperate to drink […]
Click here to read the rest…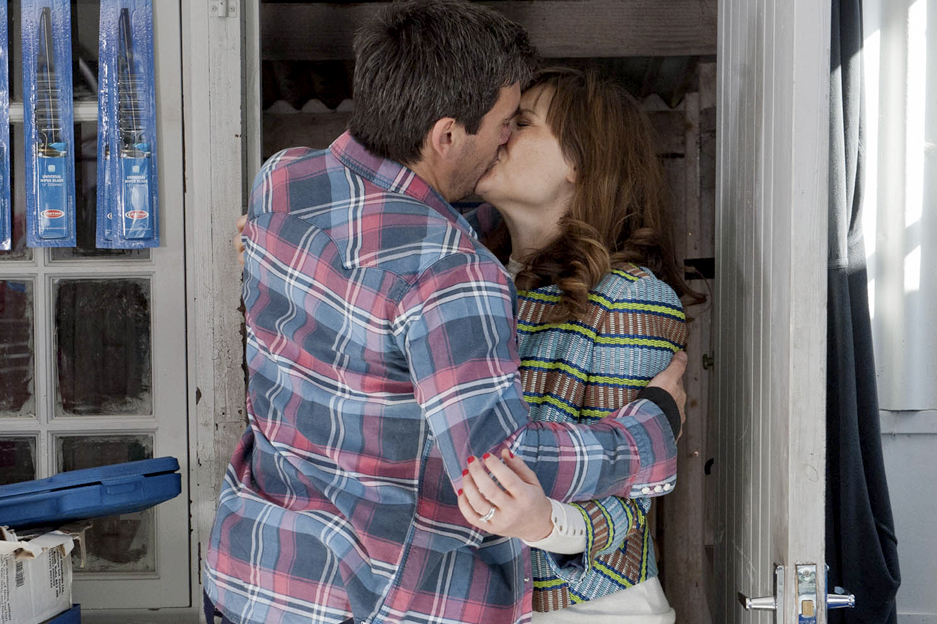 …Bad romances in Soapland!
It's been a day for bad decisions when it comes to affairs of the heart in Soapland, so we've got some advice for all the couples making those big mistakes: don't do it! First up, we had Chrissie and Cain in Emmerdale – where did that come from?! We'd detected a little bit of tension […]
Click here to read the rest…
…MERCEDES'S PREGNANCY BOMBSHELL IN HOLLYOAKS!
Here we go again – Hollyoaks' Mercedes is up the duff. But wait for it, drumroll please… It's Joe Roscoe's baby! What do you make of that, eh? With Joe ready to hand himself into the cops, Mercedes was determined that he wouldn't go to jail. After spending the entire first-look episode trying to reason […]
Click here to read the rest…