…Hollyoaks' Sienna's scheming ways!
Sienna Blake is back to her scheming self, trying to split Maxine and Dodger up – and in tonight's first-look Hollyoaks, telling terrible, terrible lies to keep her brother to herself. After spotting Maxine and Dodger back in each other's arms, Sienna was practically steaming with jealousy, and immediately started coming up with ways to get rid […]
Click here to read the rest…
…How Corrie's Leanne should lay off men!
It's not been a great week for Leanne, and it's set to get even worse tonight. And who's to blame? Only the bleedin' men in her life! Seriously, love, just become a nun. It might prove to be a lot simpler… On Monday, she took Simon to see Peter. And did Mr Barlow thank her […]
Click here to read the rest…
…Charlie Cotton being a cleaner!
We've been baffled for weeks about the mystery that is EastEnders' Charlie Cotton. Who is he and what does he really do? Well, tonight we found out… Up until now, crafty Charlie's been playing a blinder, letting everyone in the Square believe he's some high-flying policeman. We've always known he was lying, but the last […]
Click here to read the rest…
…Emmerdale: Will Chas shop Adam?
Oh, Chas, we hope you know what you're doing… Tonight, Ms Dingle makes a massive decision to help son Aaron come out of hiding – she's going to report Adam to the police! It's been over two long years since Aaron took the fall for Adam's arson attack on the garage, and now Chas reckons […]
Click here to read the rest…
…The big Paige reveal!
At last we've finally got the Lauren/Paige/Brad reunion we've all been waiting for. But don't get too excited, guys, because it looks like Therese is about to throw a big spanner into the works. It's been a long time coming, but the heartfelt moment when Paige stepped off the bus to face Lauren was definitely […]
Click here to read the rest…
…The Lomax funeral in Hollyoaks
It was a poignant and emotional first-look Hollyoaks tonight on E4 as the Lomax clan said goodbye to their parents – but then it had a shock twist. It was a sad start when the family discovered Cameron had destroyed the funeral flowers in a fit of rage, but the service had to go ahead. As […]
Click here to read the rest…
…EastEnders: What's happened to Max?
We've always had a soft spot for Max Branning. Even when he was cheating on wife Tanya with Stacey – his own son's girlfriend – we couldn't help but like him. We liked his charm and his charisma. And then he went and slept with Lucy Beale. And somehow that was a bit icky. She […]
Click here to read the rest…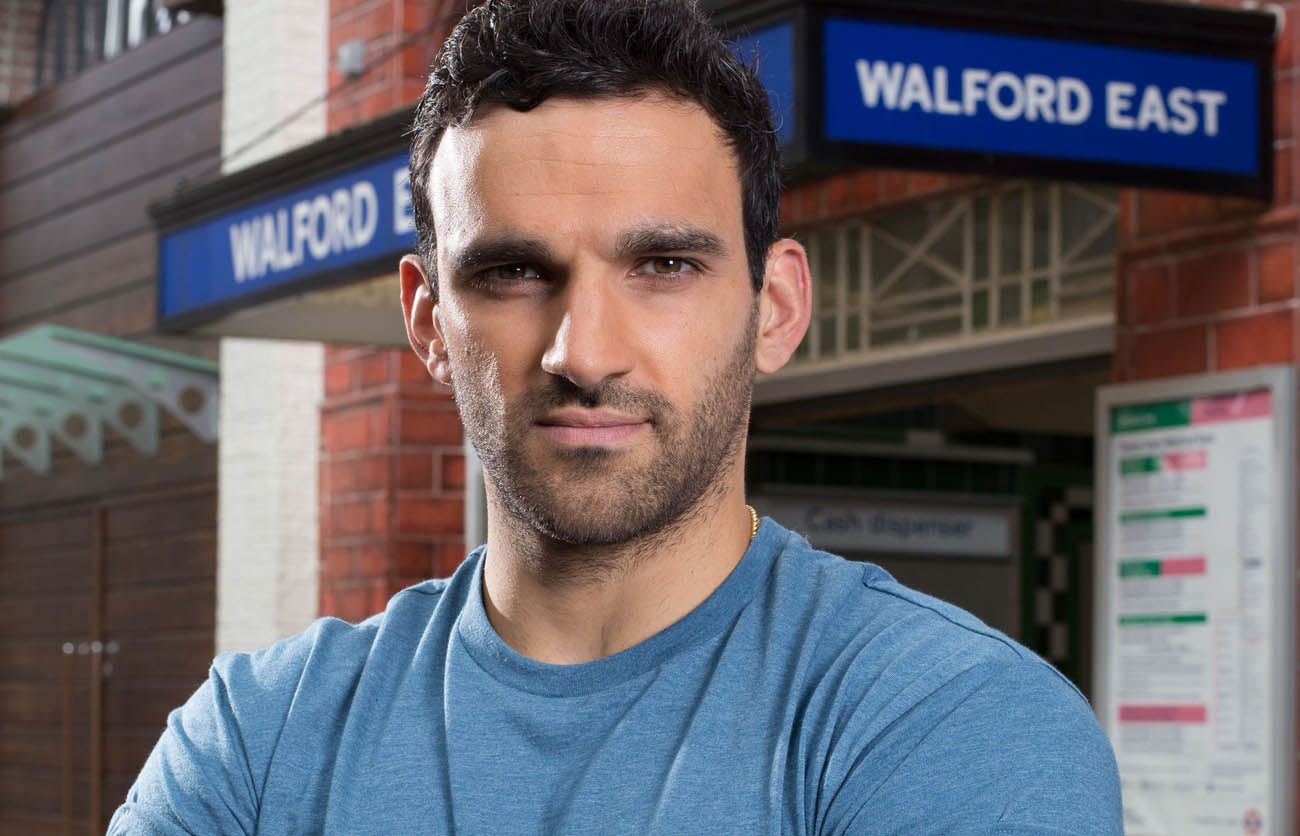 …EastEnders' new signing!
There's a new ladies' man with a glint in his eye heading for Walford – and he's going to cause a big stir! Khoroush Kazemi, aka Kush, will be a big-hearted fellow who starts working on Bridge Street Market, but soon rubs Kat up the wrong way by going into direct competition with her stall. […]
Click here to read the rest…
…The Neighbours car crash!
Paige's real identity has been found out, but after that dramatic car accident, will Kathy live to expose her long-lost granddaughter? Determined to get to the bottom of Paige's mysterious behaviour, Kathy's been investigating – asking around and even going through Paige's handbag. Yet although she knew something wasn't right, we can't quite figure out why […]
Click here to read the rest…
…Soap lies!
Not a day goes by that there isn't a soap character lying through their teeth, or keeping a big secret – so here's a round-up of the best and most mind-boggling lies in soap right now! EastEnders: Jay and his beanie hat So now we know that Jay saw Lucy on the bus the night she […]
Click here to read the rest…