…EastEnders' Jay burying Lucy's purse and phone!
Whoa, hang on a minute! What the blinking flip just happened? In an episode full of unexpected twists (Dean being nice to his mum! And offering to help Tosh get pregnant! What's all that about!?), this was the biggest of all – Jay was the one who buried Lucy's purse and phone, and Ben knows […]
Click here to read the rest…
…Sienna vs Patrick!
War has broken out in Hollyoaks between Sienna and Patrick. He's hell-bent on controlling her every move, and she's out for revenge! But who will win this toxic battle? Sienna and her demented dad surely must be one of the most messed-up father/daughter combos we've ever had in Soapland. We'd probably be here all blinking […]
Click here to read the rest…
…Declan's killer plan in Emmerdale!
OMG! Major shocker in tonight's Emmerdale… Declan Macey is the one who's been trying to bump off missus Charity! Who predicted that unexpected twist to the tale? While Charity was adamant that Megan was the one who had been poisoning her vino, something just wasn't sitting right for us. Megan's a bit nuts, yes, and […]
Click here to read the rest…
…Ben coming back to EastEnders!
Do not miss tonight's EastEnders when jailbird Ben's back in town! Jay's obviously been in touch with his mate since he got out of prison, but will anyone else be pleased to see him? We're guessing Shirley's going to have a lot to say about the lad who killed Heather coming back into her life! […]
Click here to read the rest…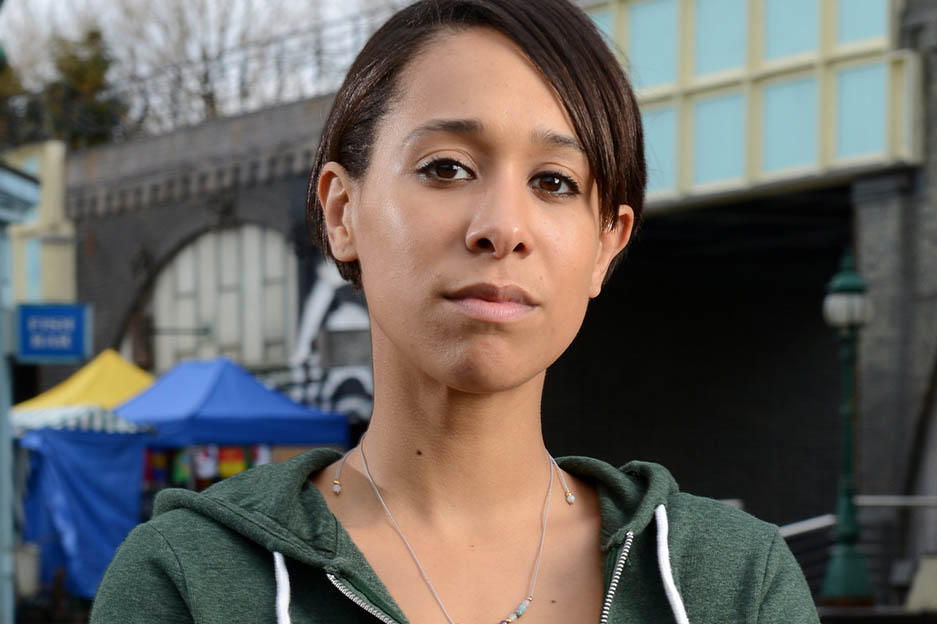 … EastEnders' Detective Tosh!
Uh-oh, you'd better watch your back, Alfie – because Detective Tosh is on the case, and she's gunning for you! We loved how the feisty firefighter turned into Walford's answer to Miss Marple tonight, tracing every clue she could find and piecing together the truth. Tosh didn't hold any prisoners – she had Mick quaking […]
Click here to read the rest…
…Hollyoaks' Cameron confessing!
We knew Cam was up to something when he burned the red cap, and in tonight's first-look episode of Hollyoaks our suspicions were confirmed – he killed the Lomaxes! Cam may have a bit of a chip on his shoulder, but we were beginning to like him – how wrong were we?! Turns out, he […]
Click here to read the rest…
…Emmerdale's Megan getting arrested!
Megan's vendetta against Charity in Emmerdale has come back to bite her in the bum. She's just been arrested under suspicion of poisoning Noah, and could land herself with a hefty prison sentence. But we're not so sure she did it. While Charity is completely convinced her sister-in-law has been trying to wipe her off […]
Click here to read the rest…
…forgotten soap relatives!
Do you know what's been getting our goat lately? How some characters seem to completely forget that they're related to other characters! Cases in point… Corrie's Michelle and Liam Michelle is a repeat offender when it comes to forgetting her nearest and dearest. Remember her son Alex? No, neither does our 'Chelle. But Ms Connor's also […]
Click here to read the rest…
…Neighbours' Susan saving Lou!
How amazing is Susan Kennedy? Now we can add saving Lou's life to the massive list of reasons for us to love her! We were lucky enough to catch up with Jackie Woodburne, who plays the magnificent Mrs K, when she was in the UK recently and she told us all about filming tornado week: […]
Click here to read the rest…
…the EastEnders explosion!
Oh, no! The Square's on fire! We told Alfie not to do it. Mick told Alfie not to do it. Alfie knew he shouldn't really do it. But he has done it. He's set a fire in the Moon/Slater house and typically it's all gone wrong. It was never really going to go right, was it? […]
Click here to read the rest…