…How much we love Corrie's Roy!
Corrie's Roy Cropper is giving us a master class in how to grieve properly in Soapland. We love him! When Roy lost his beloved Hayley at the beginning of this year, we all wondered how he would cope without her. Of course he's struggling, but he's not wailing or screaming or moping like other soap […]
Click here to read the rest…
…Karl and Susan's fabulous Ramsay Street anniversary!
Listen up, Neighbours fans. Do not miss this evening's episode. Mal's back in Ramsay Street and he wants his mum and dad to leave Erinsborough forever and move to London. So Karl and Susan have got a lot of thinking to do and in today's episode they reminisce about their time on Ramsay Street. It's 20 […]
Click here to read the rest…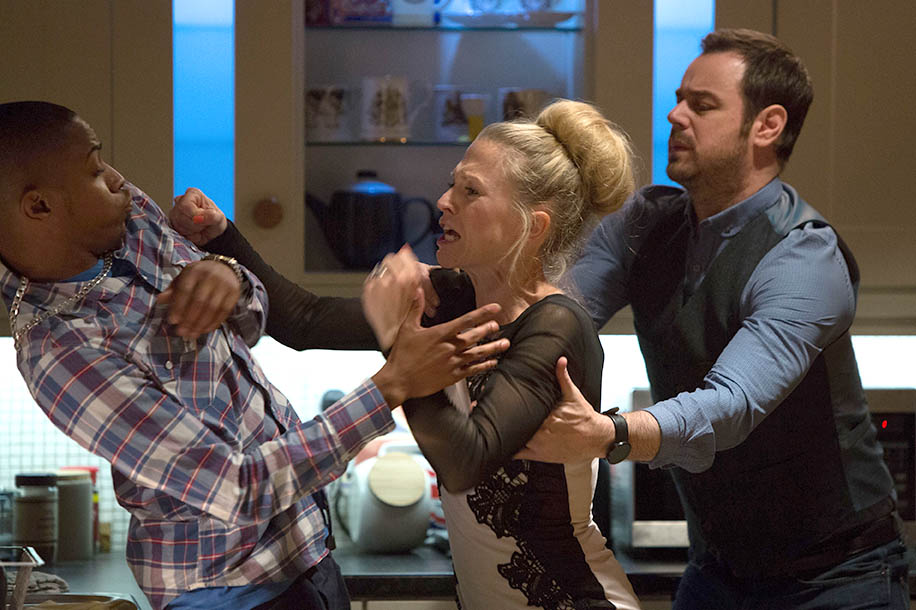 …why no one's helping EastEnders' Linda!
We know it's a soap, and so nothing's going to be solved over night, but for the love of God – why is no one helping EastEnders' poor Linda Carter?! It's so obvious that something's desperately wrong with her. Everyone can see it, but when she tries to come clean they just ignore her, or when […]
Click here to read the rest…
…Sienna's sickest plot EVER!
Eww. We're not surprised Dodger threw up in this evening's first-look Hollyoaks. Frankly, we feel more than a little queasy ourselves! Sienna's done loads of pretty awful things in her time, but slipping into bed with her drunk, naked brother and pretending they'd slept together has got to be in her 10 worst! Poor Dodge was […]
Click here to read the rest…
…our catch-up with Neighbours' Kyle, aka Chris Milligan!
You know how much we love it when our favourite Aussie soap stars pop over to the UK for a chat – especially when they spill the beans on the exciting storylines they've got coming up, like Neighbours' Chris Milligan! With Kyle and Georgia all loved-up following their surprisingly stress-free wedding, we were wondering if […]
Click here to read the rest…
…EastEnders' Aleks doing the dirty!
We've been firmly on Team Aleks since he first arrived in Walford with his horrible suits and his big bouffy girl's hair. He and Roxy make such a great couple that he even made us like moody Ms Mitchell again. And we're firmly behind his vendetta against useless Alfie – rubbish Mr Moon deserves everything he gets! […]
Click here to read the rest…
…Jai being Charity's kidnapper!
The wait is over, the truth is out – Jai Sharma is Charity's mystery kidnapper! Were you as surprised as we were when he ripped off his balaclava to reveal his identity?! The obvious choice for Charity's torturer would have been estranged hubby Declan, but we're kind of glad it wasn't him. We've seen enough weirdness […]
Click here to read the rest…
…Martin Fowler's comeback!
Exciting news… Martin Fowler is returning to Walford, with a brand-new face! We can't wait to see how he's going to shake things up in the Square. Sonia's hubby will now be played by newcomer James Bye, and 'Enders boss Dominic Treadwell-Collins says his arrival is coming at a great time for the show: "Martin […]
Click here to read the rest…
…Carter Christmas Gossip!
We're Carter crazy at All About Soap, so you can imagine our excitement when we headed off to the EastEnders studios yesterday for a shoot with the lovely Luisa Bradshaw-White (aka Tina). Autumn might have only just started, but it's already Christmas in the Square, in fact Luisa was just taking a break from filming […]
Click here to read the rest…
…Declan coming back from the dead!
Declan's alive and back in Emmerdale! We knew mean Mr Macey wouldn't just disappear without a trace, leaving Charity alone. Like Megan, we've been convinced Declan was still alive since he sunk into the water after the confrontation on the boat. And we got the proof we needed in last night's shock final scene when […]
Click here to read the rest…